Hey Mamas, do you remember that secret clubhouse we all adored or wanted to belong to, when we were kids? That tree fort, or garage, or abandoned shack where we sat on logs, drank Kool-Aid or a bottle of coke with a handful of licorice, scratched our initials in the wooden sun-patched walls, or gathered for roll call, our bikes sprawled in the long grass behind? The place where we could spill our problems, vent, build friendships, share about your lives, and feel like we belonged to something bigger than ourselves?

Well here we are, all grown up, and guess what Mamas? You still need a clubhouse! A meeting space, per say, a gathering hut, an online place or hub to come together and talk, vent, be safe and vulnerable, and learn and support each other. You deserve this. You owe this to yourself. You are beautiful, you are worth so much, and you are doing an amazing job in parenting and building a family.
And for all you Mamas out there who question yourself, judge yourself, feeling isolated or inadequate or like you are messing up, there is hope! And you are not alone.
You do not need to be alone on this journey. You can walk with purpose and love and understanding from other mamas just like you. Find out more here, about our Body Mind Soul Online Retreat for Mamas.
I see you Mamas, and I hear you. I admire you for your inner strength, your courage, your selflessness, your love, your give-everything-you-have attitudes and energy. I know you must be so tired some days, feeling a lack of purpose, not always knowing the best way to parent, not always loving being a parent, wishing you had more time to yourself, longing for some relaxation and even just a few minutes for a bath or time to read a book?
I don't know your personal story, but I would like to. WE would like to.

This is how our Mama's Retreat Clubhouse came to be, along with our bigger vision and dream, our online Body, Mind and Soul Retreat for Moms, starting in January 2020. It all started because we wanted to know your stories, your worries, your struggles, your hopes and your dreams. And we want to journey in them with you so you can reignite your motherhood spirit.
When you sign up for our online Retreat, you will be included in our Mama's Clubhouse Retreat Facebook group, in which you will have check-ins, extra bonus materials, live Q&As, and a space to talk, listen and share confidentially with us and one another. A safe space for you to learn, discover, and rest, with the support of an understanding community.

This is a wonderful holiday gift for the mama you love, or a New Years Resolution, or perhaps just the lifesaving ring you were waiting for someone to toss you. This online Retreat is for you. Sign up by Dec. 15th and be entered for a giveaway retreat package as well!
I am so honoured to be on this awesome journey, offering care and support with three other amazing women who make up our Body, Mind and Soul team: Sarah, Ali, Jenn and myself. We all have something to offer: breath work, positive thought work, mindfulness, yoga for energizing and relaxation, intentional thought techniques, writing and journalling activities to release your creativity, extra bonus materials, and more. Together we bring years of experience in social work and mental health, yoga and Chakra experience, body positive fitness and well-being, and journalling/writing, life story, and narrative work.
And much mama experience.
This retreat is time for you each week, and only you. Time to find yourself again, Mamas. Time to dive into self-compassion, creativity, and relaxation. Understand the power of your thoughts, and learn some mindfulness and meditation. Discover a lifestyle of abundance.
You can even join us on a relaxation mindful nature walk and then reflect on the thoughts, images, and present moment attentiveness you have discovered.
Please follow this link below for more information and sign up for this awesome online Retreat. Do it at your own pace, in your own cozy and warm home space, and let yourself shine. This January, tuck your kids into bed, make a tea or hot chocolate while it snows outside, pull up a warm blanket, and have some time to yourself, some personal and sacred retreat time.
Join us! Body Mind & Soul Online Retreat for Moms.
You will also find us all on Instagram:
Sarah @ Mentally Healthy Me
Jenn @ Exhale Therapy Services
Ali @ Body Positive Wellness
Debra @ Away In Autumn
Watch for more details and feel free to comment and/or send me any questions you have. And most important, check out our link, sign up by the 15th of December, and set your New Years Resolutions and positive intentions now.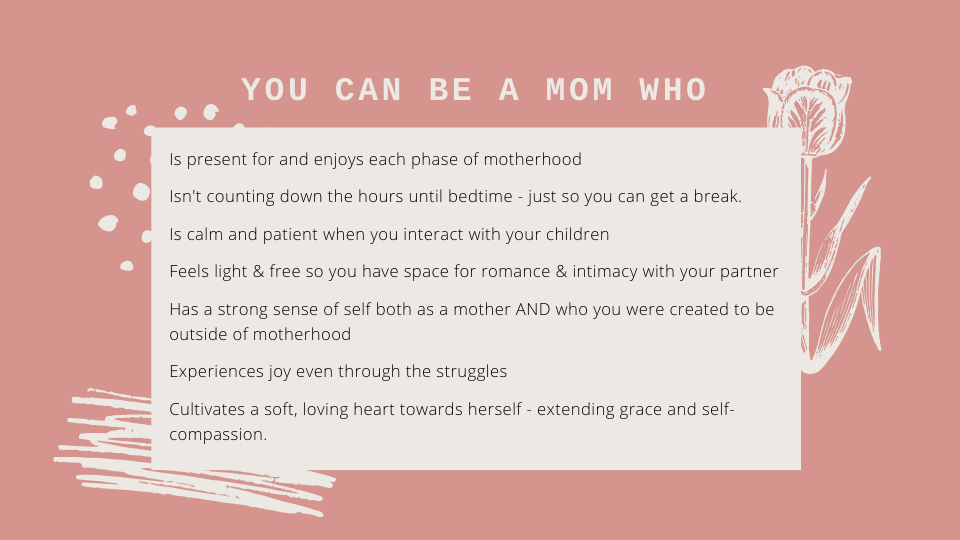 We hope to see you soon Mamas in our Mama's Clubhouse, drinking a warm beverage and sharing stories. You can even bring some red licorice and some nostalgic memories of those good ol' clubhouse days!

Signed,
Debra & the Body Mind and Soul Online Retreat for Mamas
xo